Lasco Diamond Products
Micro Ultra Carving Machine Information
The Lasco Micro Ultra Machine is light weight, easy to use, and extremely portable. The unit comes complete with a variable speed control box, a quick release dental style micro motor handpiece, and a handpiece stand.
Use the table top speed control box to quickly adjust the handpiece to any desired speed, up to a maximum of 25,000 RPM. Use the foward/reverse switch to set the desired turning direction. The machine accepts all standard 3/32 inch shank size burs.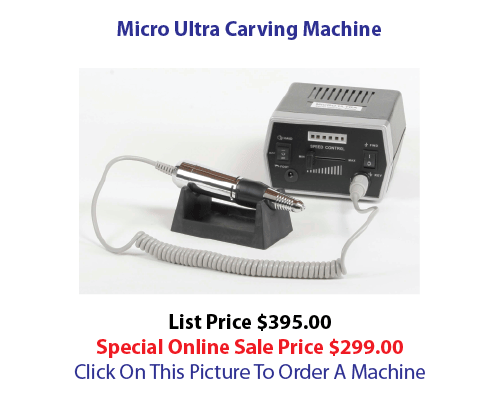 Micro Ultra Variable Speed Foot Control
For even greater flexibility add the optional variable speed foot control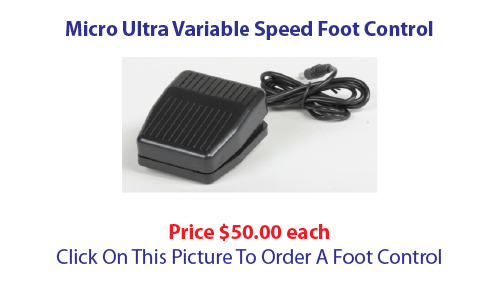 Micro Delux Carving Machine
Please Note: The Micro Delux Carving machine is currently out of production. We do have many of the component parts still in stock and can do a variety of repairs and maintenance on your existing machine. Please contact our office with a brief description of your issue and we will let you know if we think we can repair your old unit.