Nail Machine Packages
The Lasco Micro Ultra Nail machine is a high precision piece of equipment. The unit is based on the Dental style micro motor machines. The unit features a quick change handpiece which accepts the standard Dental HP (3/32 shank) bits. The control box is variable speed from 0 to 25,000 RPM with switchable forward or reverse operation. The unit comes with a starter bit set and a handpiece stand. An optional variable speed foot control is available for purchase.
Click on the picture of the Foot Control to add it to your order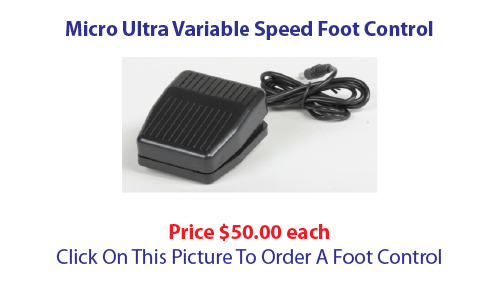 Dear Micro Delux Nail Machine owners. We understand your loyalty to this unit. It has always been a rugged work horse. We still have most of the component parts for this unit in stock and we will do everything we can to keep your old unit running.